With the advent of Artificial Intelligence, Muen Biomedical and Optoelectronic Technologies Inc. is a team that dedicates itself to the research and development of AI in the field of healthcare to improve quality of medical services.Data are utilized in performing analysis. We work closely with hospitals in that our approaches and results meet the actual needs of clinic use.

User friendly AI software are developed through ML machine learning algorithms. These AI systems effectively facilitate physicians and scientists in precision medicine, auxiliary diagnosis, drug development, medical imaging and health management.

Our systems assist medical personnel to provide efficient and effective treatments. In the long run, we will create a positive, more timely and all-round platform for disease prevention among healthy individuals.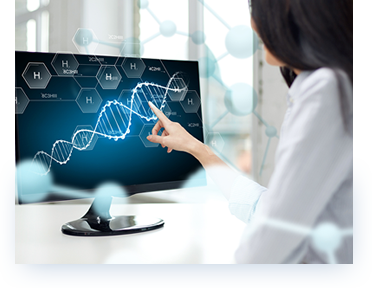 Innovation
We think out of the box and device ground-breaking inventions. We offer customized solutions to unique problems that individuals encounter.

Communications
We cooperate with experts from a variety of backgrounds, break down boundaries, coordinate resources and achieve common success.

Scientific culture
Our efforts align with updated technologies. We put humanity first and consider the importance of different cultures.